Last week I bought an Amiga 1200 HD from EBay. I always wanted to renovate an Amiga 1200 to its original conditions. A long time ago I started with a C64 and after that an Amiga 2000 and 1200. So it's a little bit of youth sentiment to do this. 🙂
The Amiga that I bought is +-23 years old and very yellow, a lot of scratches and a German keyboard. So my goal for this project is to achieve the following:
– Upgrade the kickstart ROM form 3.0 to 3.1
– Restore the Amiga in white conditions
– Upgrade with a compact flash card instead of the noisy HD inside
– Install AmigaSYS, not sure if I want to run this on AmigaOS 3.5/3.9 or stay with the old 3.1 workbench
– Connect it to the Internet and run a BBS, yes back to the old days!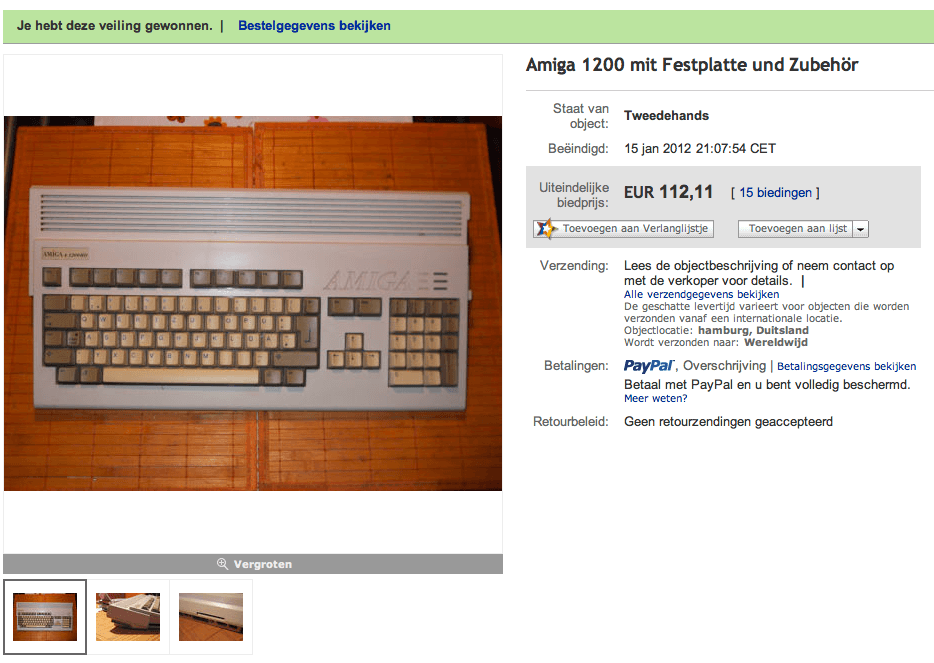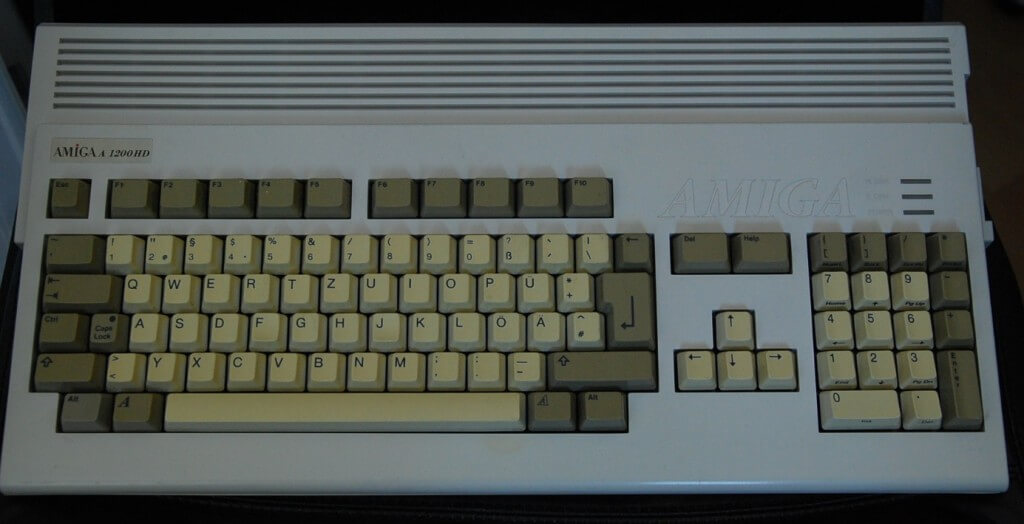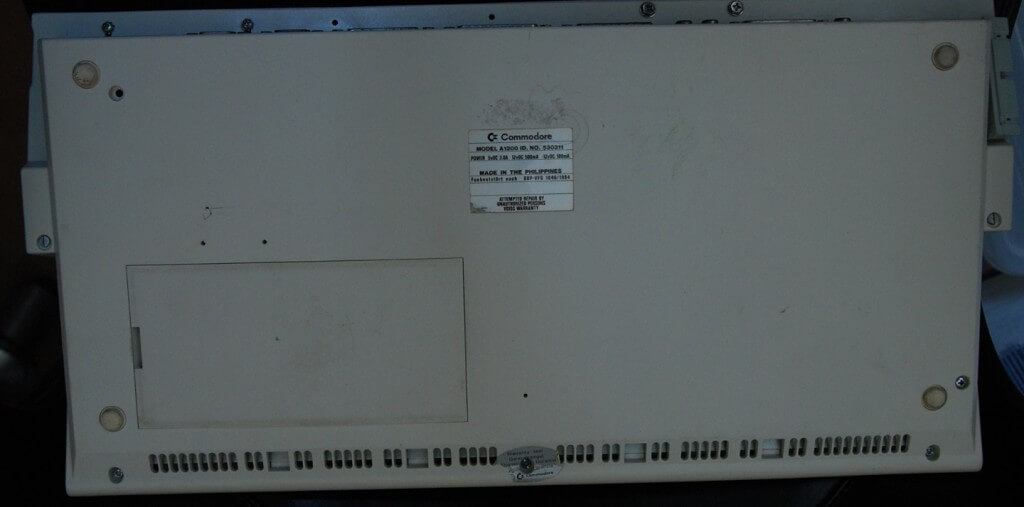 First thing I needed was a way to connect the A1200 to a LCD screen. Fickerfixers and Scandoublers costs a lot of money, so after a little bit of searching on the net I found the VGA GBS-8220. A nice little card to connect the A1200 with a VGA cable to a modern monitor. You can find these cards on E-Bay for around the 30USD. The only thing you need to do is build a cable to connect the VGA GBS-8220 to the A1200 23 pin port. Finding a 23 pin D-SUB connector is the hard part There is a great thread on this subject on amibay with lots of information and how to build this cable: http://www.amibay.com/showthread.php?t=20468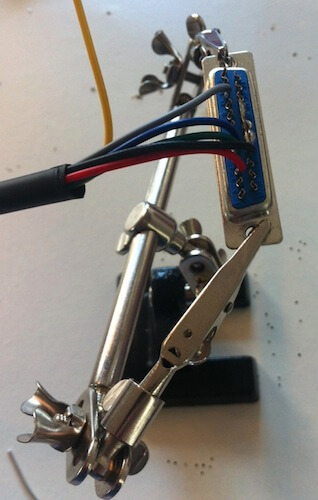 I also bought a case for the GBS-8220 at this store for +/- 25 USD: http://www.arcadeforge.de So for a total of +/- 55 USD I have build myself a pretty good flickerfixer alternative!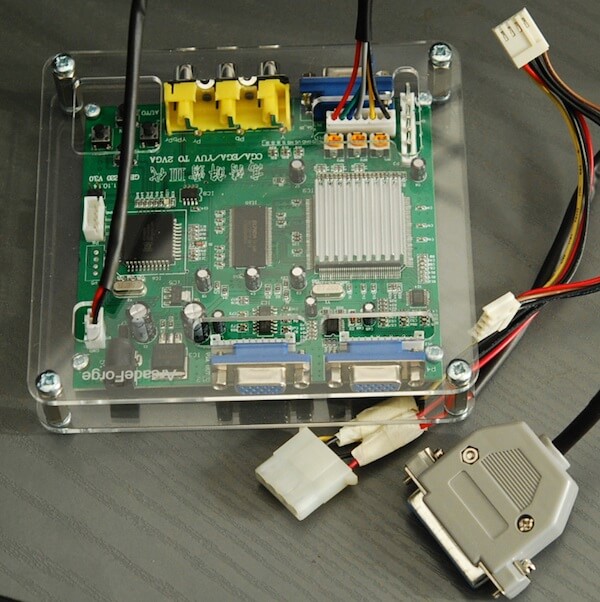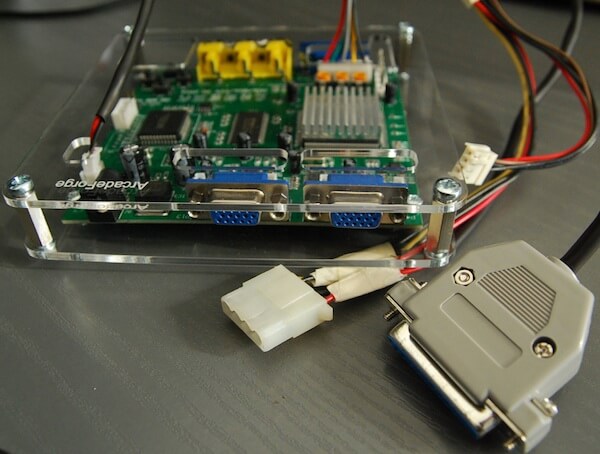 Next is replacing the 3.0 ROMS with 3.1 ROMS. After some weeks of searching on Ebay I found a new UK keyboard, new (white) case and 3.1 ROMS. So I did an ugrade of these parts and now my Amiga looks like new.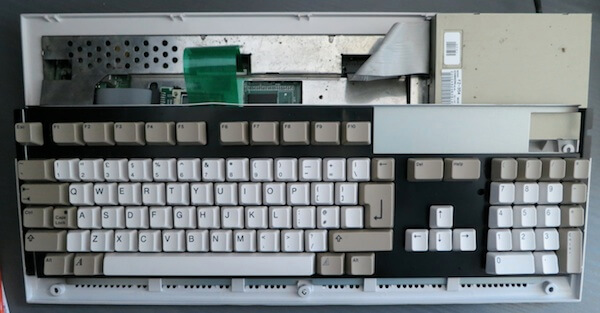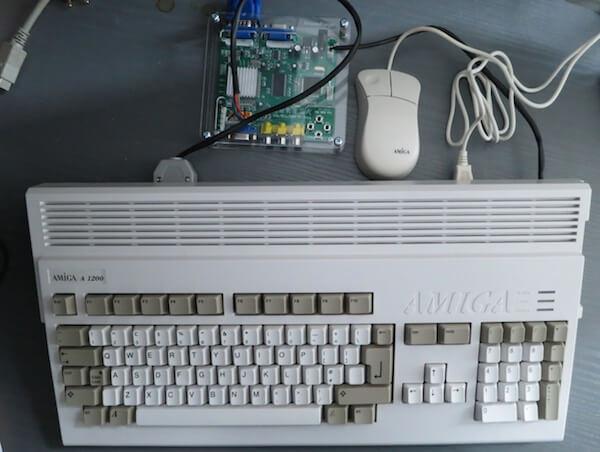 Related Posts via Categories