Wij hebben vandaag Island of Adventure, park nummer twee van Universal Studios bezocht. We waren er mooi op tijd, 8.15 uur. En gelukkig maar want met nog 35.000 bezoekers waren wij vandaag niet alleen in het park. Doordat de nieuwste attracties van Harry Potter recentelijk geopend was en daar een groot deel van de bezoekers in de rij ging staan (gemiddelde wachttijd 3 uren!!) hadden wij de eerste uren het park bijna voor ons zelf. De eerste 6 a 7 attracties konden wij doen met ongeveer 5 – 10 minuten wachttijd. Van de Jurasic Park wildwaterbaan met een vrije val van 50 meter tot de 3d special effect rit van Spiderman.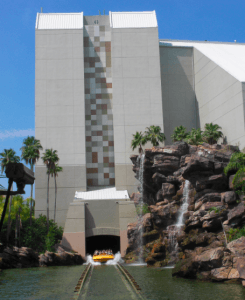 Sommige attracties hebben wij zelfs 2-3 maal gedaan, super als je bedenkt dat er toch zoveel mensen rond lopen alleen dan ergens anders zijn. Natuurlijk hadden wij er geen 3 uren wachten voor over om Harry Potter te zien, maar de rest van het park hebben wij bijna alle shows en attracties gedaan. De bezoekers stonden zelfs met 100 mensen in de rij voor een Harry Potter gift shop of snoep winkel. Wat een hype!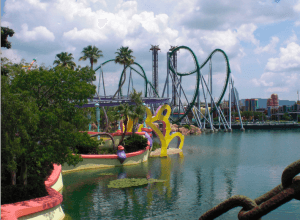 Rond 17.00 uur hadden wij alles gedaan en was de energie op, terug in het Hotel nog snel even een frisse duik in het zwembad genomen. Nou ja, fris, zelfs het zwembad water is hier nog 25-28 graden door de hete zon…. Morgen alweer de laatste dag Orlando en dan verder naar Tampa.
Het weer: 38 graden, vochtig
Related Posts via Categories